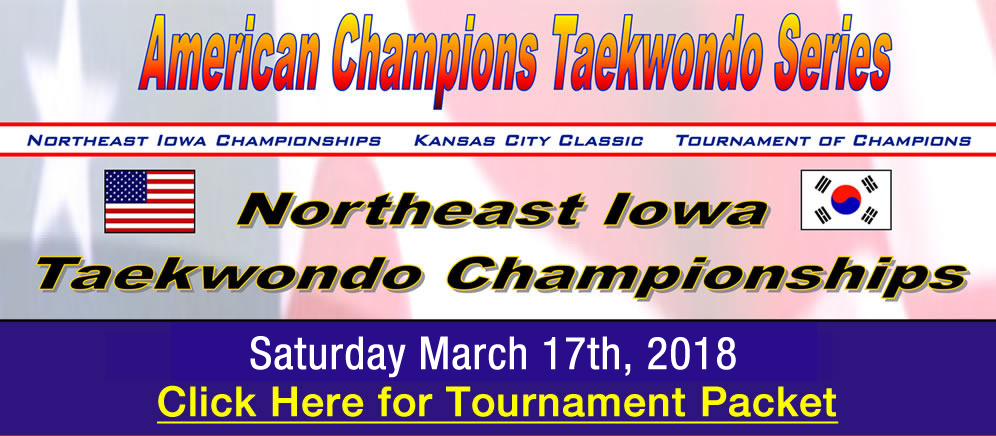 Peak Performance Martial Arts in Waterloo Iowa offers Traditional Taekwondo programs for students ranging in age from 4 to 94.  Peak Performance also offers programs in Jiu Jitsu, Kickboxing and M.M.A.
Peak Performance Martial Arts also has a very extensive Sport Taekwondo program for the serious National and International competitor.  All of these programs are under the direction of Master Russ O'Connell 6th degree Black Belt.
Please take a moment and look through our web site and if you have any questions please feel free to contact us anytime.
Taekwondo
Peak Performance Martial Arts has the following Taekwondo programs available.  If you are not sure what program is best for you or your children please feel free to contact Master O'Connell.
1.     Little Dragons (4 to 7 years old) focuses on courtesy and is aimed at maintaining younger children's attention while keeping it fun but still teaching the basics of Taekwondo.
2.     Beginner and Intermediate (7 years and older) programs teach standard Taekwondo principals including Forms, Olympic Style Sparring, and Self Defense.
3.     Adult Taekwondo is aimed at students 14 and older.  This program offers traditional Taekwondo principals but with some additional hand and upper body work.
4.     National Peak Performance Taekwondo program is available to serious Olympic Sparring athletes.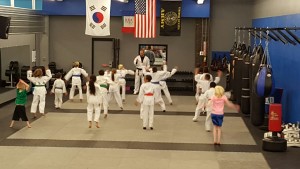 CLASS SCHEDULE
Ages 12 and Under: 5:30 to 6:30pm – Monday & Wednesday & Friday 4:30 to 5:30pm
Ages 13 – Adult: 6:30 to 8:00 – Monday & Wednesday
Sport Taekwondo:  5:30 to 6:30pm Tuesday & Thursday, 4:30 to 5:30 – Friday
KICK BOXING
7:00 to 8:00pm – Tuesday & Thursday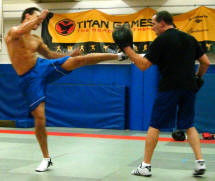 Jiu Jitsu
We are the Cedar Valley's premier Brazilian Jiu Jitsu training facility.  Our instructors will expertly navigate you through regular training while offering extensive feedback.  We do this so your experience with Brazilain Jiu Jitsu is both safe and extremely rewarding. A Jeff Curan Affiliate…
CLASS SCHEDULE
Adult JiuJitsu – 6:30 to 7:30pm – Monday & Wednesday, 9:30 to 10:30 am – Saturday
Kids JiuJitsu – 6:30 to 7:30 am – Tuesday & Thursday