MASTER O'CONNELL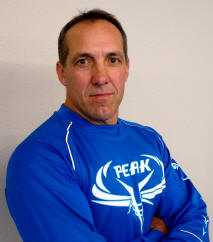 Master O'Connell began his martial arts journey in 1978 under Grand Master In Mook Kim and is currently a 7th degree black belt.  As a competitor, Master O'Connell has won over 60 tournaments and has won national titles in different organizations.
Master O'Connell, while still competing himself, started training athletes in 1984.  Since then our program has
produced over 50 National and International Medalists at the USAT level.  The USAT organization is the premier level and the national governing body of Taekwondo in the United States.
Master Juan Moreno one of the USA Olympic Team Coaches has developed an elite National Team program to develop top athletes for the United States for the next Olympic Games and beyond.  This team is called Peak Performance.  Master O'Connell was selected by three time Olympian Master Juan Moreno to serve as one of his regional Peak Performance Coaches.In 1995 Master O'Connell started a Kickboxing program.  Within a few years the program was producing state, regional, national and world champions. In 2002 expanded his program to include mixed martial arts.  With kickboxing being a very important part of this sport, it was a good fit.  Master O'Connell has trained UFC, Strike Force, Iowa Challenge and King of the Cage athletes. Master O'Connell likes his athletes to understand the quote below because Master O'Connell believes that the fundamental attitude of a person determines their outcome in everything they do.
GREG HASLOR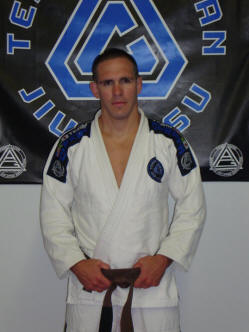 Greg Halsor has spent over 20 years in the grappling arts. Growing up wrestling in Iowa, he was a state champion for Cedar Falls High School in 1993 and went on to be a collegiate All American in 1997. After college, Greg was intrigued by the Ultimate Fighting Championships that he had watched during college and was even more drawn to the little man named Royce Gracie that was introducing Brazilian Jiu Jitsu to the world. After graduating from college, circumstances moved Greg and his family to Crystal Lake, Illinois where he met current WEC/UFC veteran Jeff Curran and fell in love with the sport.  Greg began teaching Brazilian Jiu Jitsu in the Cedar Valley in 2000 and has been watching the sport grow since then. He is the only Brazilian Jiu Jitsu Black Belt in Northeast Iowa and one of the highest ranking practitioners in the state. Greg and his class are affiliated with Jeff Curran and his organization.